Festive Baking Tips & Cheats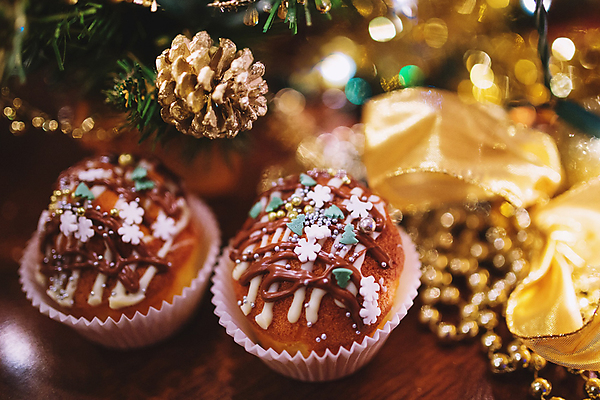 Make entertaining simple this Christmas with a few hints and tips from the bakers at Ashbourne Foods:-
Make a big batch of cookie dough and freeze ahead of time. This is perfect for when you suddenly have family with kids in tow turn up at the door. Simply remove from the freezer, leave until the dough has defrosted enough to slice through, cut into cookie shapes and bake for 12-15mins until golden in colour.
Buy a readymade, un-decorated Christmas Cake and add the decorations & booze yourself for the home made effect with a fraction of the effort.
No time to make homemade mincemeat? Shop bought can be just as tasty, simply add extra spices, brandy or nuts to make it perfect for you and your guests.
Same applies to pastry. Who has time to repeatedly layer puff pastry with butter?
It's Christmas Eve shops are shut and you realise you've forgot to buy just one present. Easy solution...gift voucher from the local petrol station. Or for something more personal with minimal effort see Tip 1. Once baked, place in an empty glass jar, tie a ribbon around and wrap in cellophane.
Vegan guests this Christmas but you don't like margarine? Fear not... mashed avocado makes a fantastic substitute for butter when baking.
Burnt the mince pies? Remove the lids, replace with a dollop of brandy butter and sprinkle with icing sugar. Icing sugar hides many sins!
For a serious mince pie disaster, take one box of shop bought mince pies, lightly bash the tops for a rustic homemade appearance, and again dust with icing sugar once warmed. No one will ever know.
The slow cooker isn't just for stews... free up some space on the stove and whip up a batch of slow cooker hot chocolate. Guaranteed to fill the house with festive, chocolaty aroma.
Brandy isn't just for soaking fruit. Keep a shot (or 2) close to hand for when things get really stressful!