Key Lime Vegetarian Cupcakes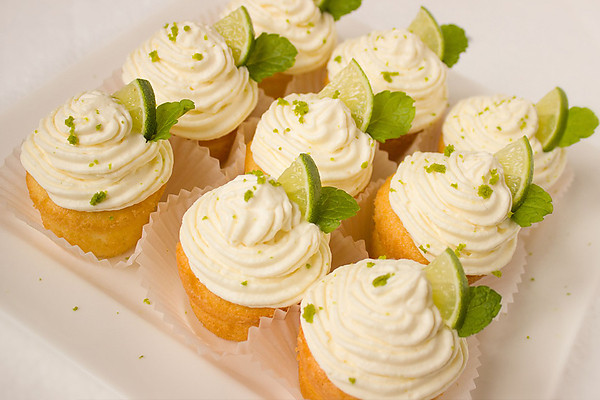 Key Lime Cupcakes
In honour of National Vegetarian Week and the start of Summer adventures, we have a delicious refreshing vegetarian cupcake recipe to share with you.
for the cake
125g Caster Sugar
125g Softened Butter
125g Self-Raising Flour (sifted)
2 Free Range Eggs
for the icing
1 Lime (juice & grated zest)
1 Lime (cut into half slices for decotation)
200g Icing Sugar (sifted)
135g Softened Butter
2 Teaspoons of Water (so it is at a spreadable consistency.)
Mint Leaves (for decoration)
Preheat the oven to 180C (160C/fan), gas 4.Mix the butter and sugar together until light and fluffy.
Use an electric whisk or a fork to blend the eggs .Then add the eggs bit by bit to the mix before adding the sifted flour.
Give it all a good mix. Fill the cupcake cases to about halfway and put in the oven for 15 minutes.
Then when they are out of the oven, stick a knife through the cake and when you take it out if it is clean then your cakes are ready.
While you are waiting for them to cool get started on your icing.
Mix the icing sugar and butter together gently. Once they have been blended add a teaspoon or two of water to the right consistency. Add the lime juice to the icing.
Now you are ready to ice your cakes!
You may ice you cakes anyway you like, you can pipe it, or even spread it with a knife. Then sprinkle the grated lime zest on top and add a thin lime wedge slice with a mint leaf and enjoy!