No-Bake Strawberry & Balsamic Tartlets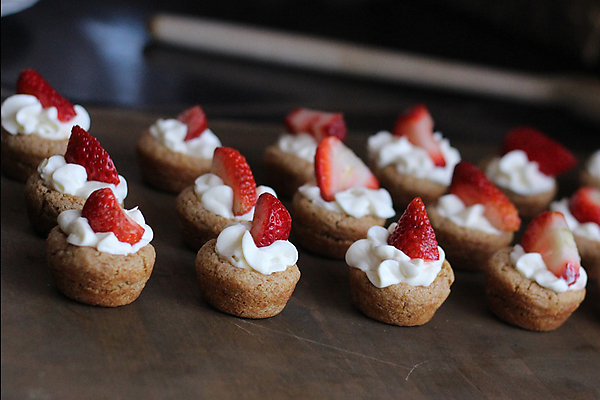 No-Bake Strawberry & Balsamic Tartlets
Hooray for the Bank Holiday! We've got a super yummy, refreshing and easy recipe to share with you, simple no-bake strawberry tarts which are flavoured with hints of balsamic vinegar and black pepper for an unusual twist... a stunning spring dessert.
Ingredients
150ml Double Cream
50g Icing Sugar, (plus extra for dusting)
2 Tbsp Balsamic Vinegar
Cracked Black Pepper (few pinches)
6 Small Sweet Pastry Cases
480g Strawberries
Meringues and Thai Basil Leaves, (to serve - optional)
Whisk the cream with the icing sugar until it just starts to hold its shape – be careful not to take it too far as it will stiffen as soon as you add the vinegar.
Slowly drizzle in the balsamic and cracked black pepper, transfer to a container, cover and chill until needed.
To construct the tarts, spoon a generous portion of the cream into the tart cases. Slice the strawberries and fan them out over the top of the tarts. Optional: Dust lightly with more icing sugar and scatter with lightly-crushed meringue and Thai basil leaves, if you like. Add a bit of cracked black pepper to finish, and serve.