Pumpkin Muffins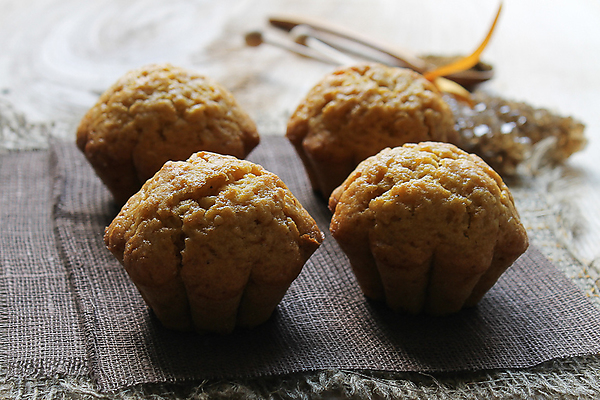 Let's use up all that left-over pumpkin to whip up a delicious treat! Ready to eat hot or cold, best served warm with some vanilla ice-cream or fresh cream. Mmmmm...
Ingredients
210g Plain Flour
225g Sugar
115g Dark Brown Sugar
1 Teaspoon Baking Soda
1/2 Teaspoon Salt
2 Teaspoons Cinnamon
1/4 Teaspoon Ground Cloves
1/4 Teaspoon Nutmeg
2 Eggs
100g Pumpkin Puree (pumpkin can be pureed with a hand blender or any other available blender to a medium thick consistency).
1/2 cup coconut oil, melted
1 Teaspoon Vanilla Extract.
Preheat the oven to 375 degrees and place 12 paper liners into a standard size muffin baking tray.
Measure out the flour, sugars, baking soda, salt and spices in a medium bowl and whisk together.
In another bowl, whisk together the eggs, pumpkin puree, coconut oil and vanilla extract. (If your coconut oil is solid, warm it up a bit so that it is in liquid form).
Pour the wet ingredients into the dry ingredients and stir together. (Do not over mix, just stir until everything is incorporated into the batter.)
It is helpful to use a large scoop (like an ice cream scoop) to evenly distribute the batter into each muffin case.
Bake your muffins for 20-22 minutes or until they look a nice gold brown (use the prick test with a clean knife or toothpick to see if it comes out clean to assess whether they need slightly longer in the oven).
Check out our range of readily available muffins for delivery direct from our bakery to your door!