Valentines Vanilla Bean Bundt Cake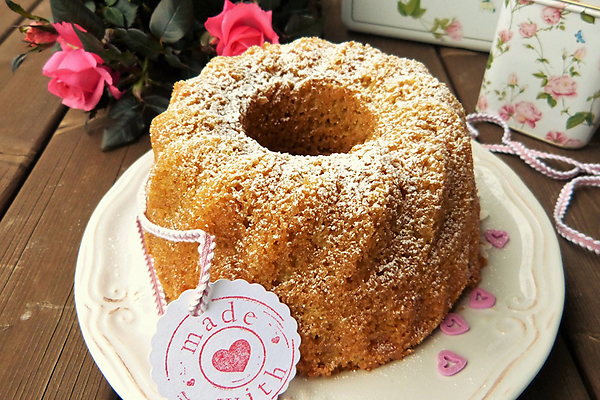 Valentines Vanilla Bean Bundt Cake
Treat your loved one to a delicious home-made vanilla bundt cake … made with love!
Ingredients
250g Softened Unsalted Butter, (plus extra for greasing the bundt tin)
250g Plain Flour
1½ Tsp Baking Powder
¼ Tsp Fine Salt
225g Caster Sugar
1 Vanilla Pod, (split lengthways, seeds scraped out with the tip of a knife)
4 Large Free-Range Eggs
To serve
20g Icing Sugar
Crème Fraîche
Fresh Berries
You'll also need
01.Heat the oven to 180°C/fan160°C/gas 4. Generously butter the inside of the bundt tin using your hands (or a brush) to get right into the corners of the tin. (You need to be generous with the butter, otherwise the cake won't turn out of the tin).
02.Sift the flour, baking powder and salt into a large bowl.
03.In another large bowl, using an electric whisk, cream together the butter, sugar and vanilla seeds until very pale and fluffy. Add the eggs one at a time, whisking well after each addition. Using a metal spoon, fold in the flour mixture, taking care not to knock out the air you've so carefully whisked in.
04.Dollop the mixture into the greased bundt tin and smooth the top, then bake for 35-40 min or until a skewer inserted into the centre comes out clean.
05.Leave the cake to cool in the tin for 15 minutes, then turn out on to a wire rack to cool completely.
06. Sift icing sugar generously all over the cake, cut into slices and serve with crème fraîche and berries.